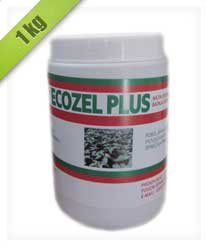 ■ ECOZEL PLUS is enriched with MAP and NH3
■ It is used for rapid development of plants in vegetable production
■ The germination of the plants is up to 95-98%
■ The plants mass is increased by 10-12%, and the yield up to 10-12%
■ Accelerates fruiting, maturing and good fruit quality
■ It constantly improves quality of the land
■ Repairs water-air factor
■ ECOZEL PLUS represents a reservoir for water
■ Provides thermal protection of plants and porosity up to 40%
■ Increases the pH value in acid soils
■ Eliminates the radioactive elements from the land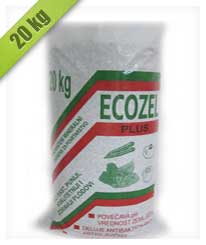 Use of ECOZEL PLUS eliminates harmful substances from fruits. In many Western European countries and Scandinavia micronized zeolite fractions are used for sprinkling fruit, especially apples and pears before loading in the trucks, in order to completely eliminate decay.
It was also determined that the best results are achieved in the initial stages of plant development.
ECOZEL PLUS is used as the substrate in according to the recipe which is determined by the agricultural engineers on the basis of soil analysis.
The composition, method of use and the declaration is on the label.